Member Success Series
How to Grow Your Business on Alignable
Virtual Live Trainings and Workshops by Sue Brooke, along with Business owners who have found success on Alignable!
TESTIMONIALS
What Our Members Say
"I had the privilege of attending one of Sues free events 'Networking for introvert's.' All I can say is where has she been all my life?! She was brilliant! Tons of free value that's utterly priceless. To be clear, I am anything but an introvert,. However when it comes to Networking I clam up and have been at a loss how to go about it. Even with 35 years of successful cold call sales under my belt. She showed us how to properly set up our Alignable profile and how to use the platform to maximize our results in an honest and genuine way. Nothing like organically building a strong presence and developing strong business relationships. It's the lifeblood of a business and I'm already incorporating many of her strategies. If you find yourself struggling or want to take your business to the next level I highly recommend you check out some of her trainings. You'll be very happy you did!! Thank you so much Sue!!!"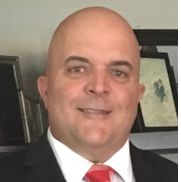 Terry Tassano
Hydration Specialist
Los Alamitos, CA
"I have learned so much through Sue's trainings. Normally, I balk at 1.5 hour trainings because it is often a waste of time. Not the case with Sue's. I stay on until the very end and am engaged the entire time. She gives actionable steps after her training which I find so valuable. Training is great, but sometimes I then don't know what to do with it. That is not the case with Sue. She is knowledgeable and her passion for helping people comes through with every training I have done with her."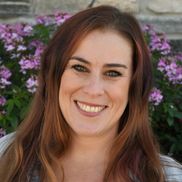 "Sue clearly loves what she does — serving small businesses to help them thrive! I took her course on Networking for Introverts, and it was the best hour spent to learn how to update my online presence, and more. I look forward to taking more courses from Sue!"
Kim Dechert
Kim Dechert Wellness/Midlife Health Coach
"I just got out of a great networking meeting with Sue! In her lively presentation, she shared advantages of networking on Alignable. Her personal stories were engaging and really helped me understand the platform and how it works. Her enthusiasm inspired me to get more involved in the growing Alignable community and she offered some great ways to do this through groups and potentially, Ambassadorship. I'm excited to try some of the ways that she stays connected to people to grow my network. Sue is a real asset to the Alignable community, and I'm so thankful I was able to be part of it today. "
"Sue has some great classes out there to help you learn HOW to use Alignable. Actionable things you do immediately to start making a difference. I am so glad I took the time to take your class. "
Kimberly Caldwell
Realtor, Premier Lifestyle Realty
"Sue was fantastic! This was my first introduction to Alignable and she really got me excited about the way this platform works it really aligns with my beliefs about what can I do to learn about others businesses and how can I help them. She was very personable, informative, professional and I appreciated that she was on time with the zoom call and had a hand out to follow along for notes as well as finishing in an hour. It made it easy enough to set the time aside. I learned a lot!"
"I am an introvert and have been fearing networking in person. Last Tuesday, I arrived, got out of my SUV, then got back in and left. On Monday, I took a workshop called "Networking for Introverts" presented by Sue Brooke. From that workshop, I went into this networking event with the goal of meeting another introvert, building a relationship, and not "selling" my Leadership Coaching. That took so much pressure off. Today I arrived, visualized my success, and walked in. I was greeted by the founder/owner of the meeting as he approached me and said, "You look like a first-timer. Welcome. Let me find you a seat." The rest is history!